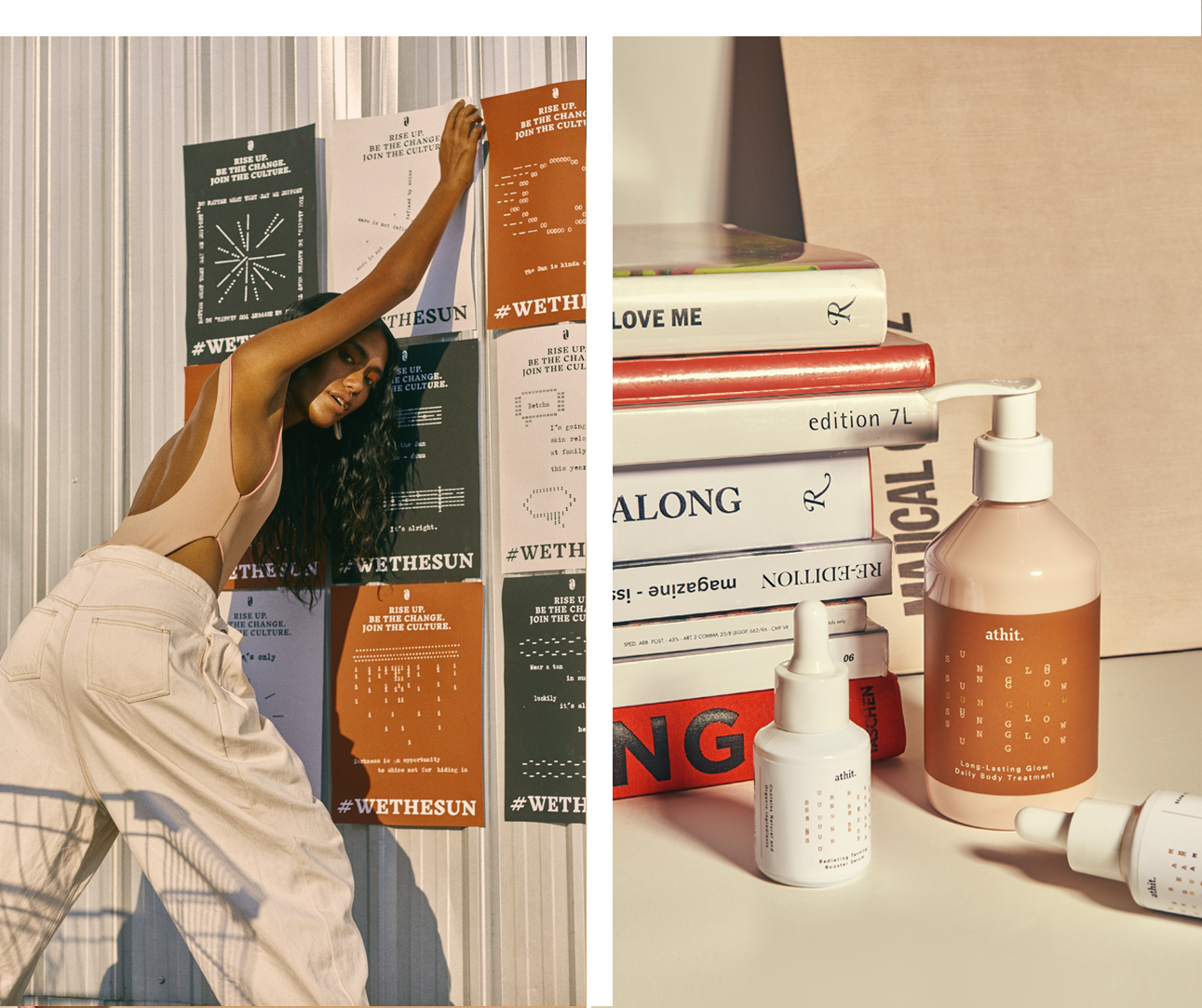 Be the change you want to see.
Join our exclusive tan culture.
A transformative approach to tanning without the sun. Simply use the serum on face and body to develop a gorgeous golden tan in just 4-6 hours.
Tan skin needs a special care. It is easy for tan skin to get dull and lack-lustre. Our skincare line is aimed to solve this problem!
SUNBEAM offers an innovative, tailor-made approach to self-tanning - transforming the dull and lack-lustre into super glowing, sun touched skin with just a few drops.
What's the point of being tan without that shiny natural glow that turns everyone's eyes? SUNGLOW will help take care of your tan skin to radiates an unstoppable shine.
SUNDANCE is a blend of lightweight and precious remedial oils that help heals and fixes your dull looking and uneven skin tone for a more energized skin color.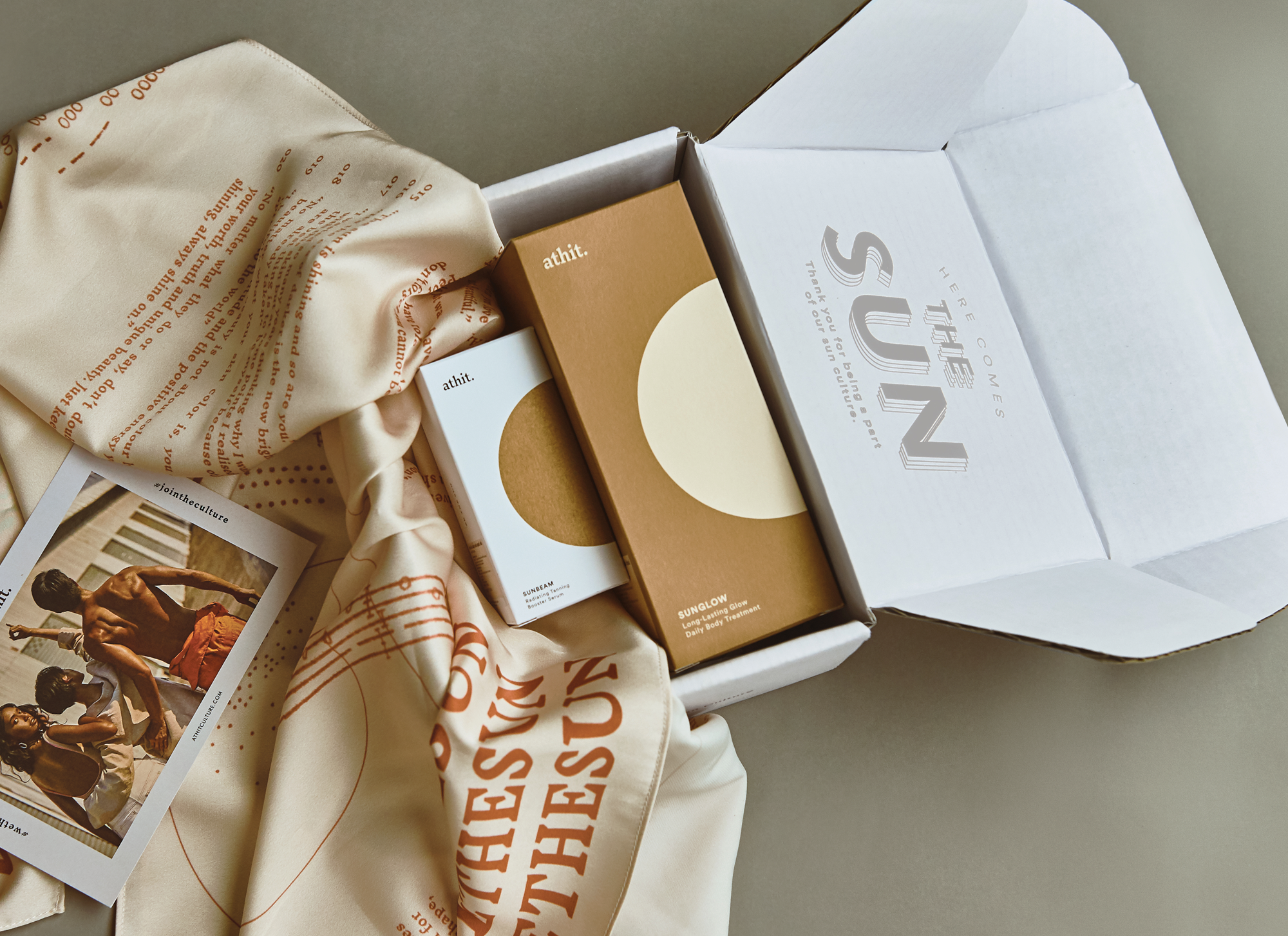 The phase 001 set includes both SUNBEAM radiating tan booster serum and SUNGLOW long-lasting glow body treatment. It is ideal for starting your tan journey!
athit. Culture Club
© 2019 athit. All rights reserved.